Sea Explorers' Institute's
Research
Research
Studies
The research projects undertaken by the institute are testimony to its commitment to analyse and sustain the water world.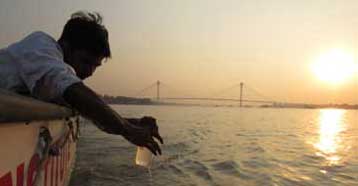 This project was awarded by the Dept. Of Ocean Development, Govt of India. The main objectives were to :

1. Identify Indigenous and imported marine instruments in use.
2. Identify marine instruments to be manufactured indigenously.
3. Study the market of products and project the needs of the country for the next 20 years.
4. Compile a data bank of the existing state, potential and national demand for marine instrumentation.
5. Organise awareness programmes through short-term courses, seminars and workshops.
6. Identify academic institutions, research laboratories and industries, having the expertise or infrastructure to take up developmental and research work in this area.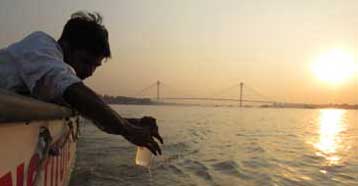 Similar to many of the metropolis of the world like London, New York, Shanghai and Tokyo, Kolkata has developed on the peripheries of estuarine environment.
The institute took up a project for study of the geo-chemical characteristics of the Hooghly estuary to contribute towards ecological research and environmental analysis. The project was sanctioned by the Department of Ocean Development, Govt of India. The institute did the work in collaboration with the Dept. Of Chemistry, Jadavpur University and the Dept. of Geology, Calcutta University.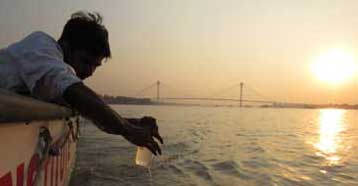 It is a common trend that people living in the coastal areas of Bengal do not get the proper benefit of development as received by the people of other areas. The truth about this trend can only be ascertained by a scientific study into the case and preparation of data for the rectification of the existing situation.
For a proper study in this field, the institute submitted a short pilot project to the Dept. Of Ocean Development, Govt. Of India. The Dept. Sanctioned a grant for this project work. After successful completion of the study, it revealed that a distinct gap exist between coastal and upland regions and a proper planning can only change the existing economic condition of coastal people.