Sea Explorers' Institute's
Event Details
5th June 2023 World Environment Day celebration
A brief glimpse of the Highlights of SEI's navigating career.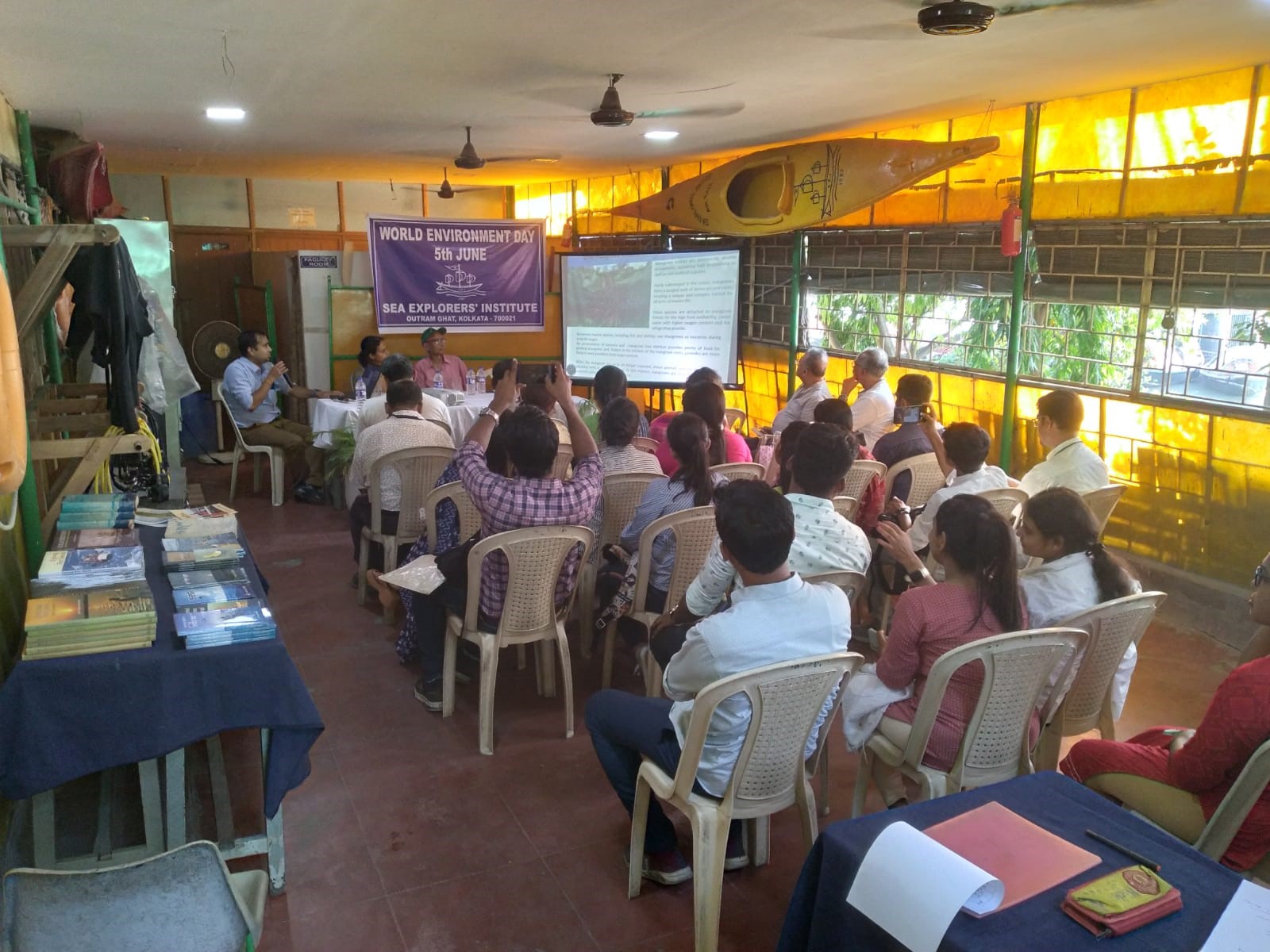 05/06/2023
Download Attached File
Download Attached File
Sea Explorers' Institute celebrated the World Environment Day by carrying out a mangrove plantation drive along the Sundari Ghat. We know that mangroves are a remedy for threats arising from climate change. Stalwart researchers like Dr Pranabes Sanyal, Dr Punarbasu Chowdhury and Dr Sumit Mandal joined an open house discussion with renowned practitioners like Uma Shankar Mondal to understand whether Kolkata will benefit from the migrating mangroves. Dr Sudeshna Chatterjee said that the institute is open for scholars who wish to monitor these mangroves that were planted today and document its findings.