Sea Explorers' Institute's
Recent Events
A brief glimpse of the Highlights of SEI's events.
Year
Title
Details
Event Photo
All competitors participating in Pentathlon 2023 gathered for a debriefing session on 17th November at the Outram Ghat campus of Sea Explorers' Institute. All do's and don'ts, disciplinary measures required, medical tests needed and administrative and emergency support arranged for a serious and daring competition of this nature were shared with the participants. All queries from the competitors were also heard and suitably addressed.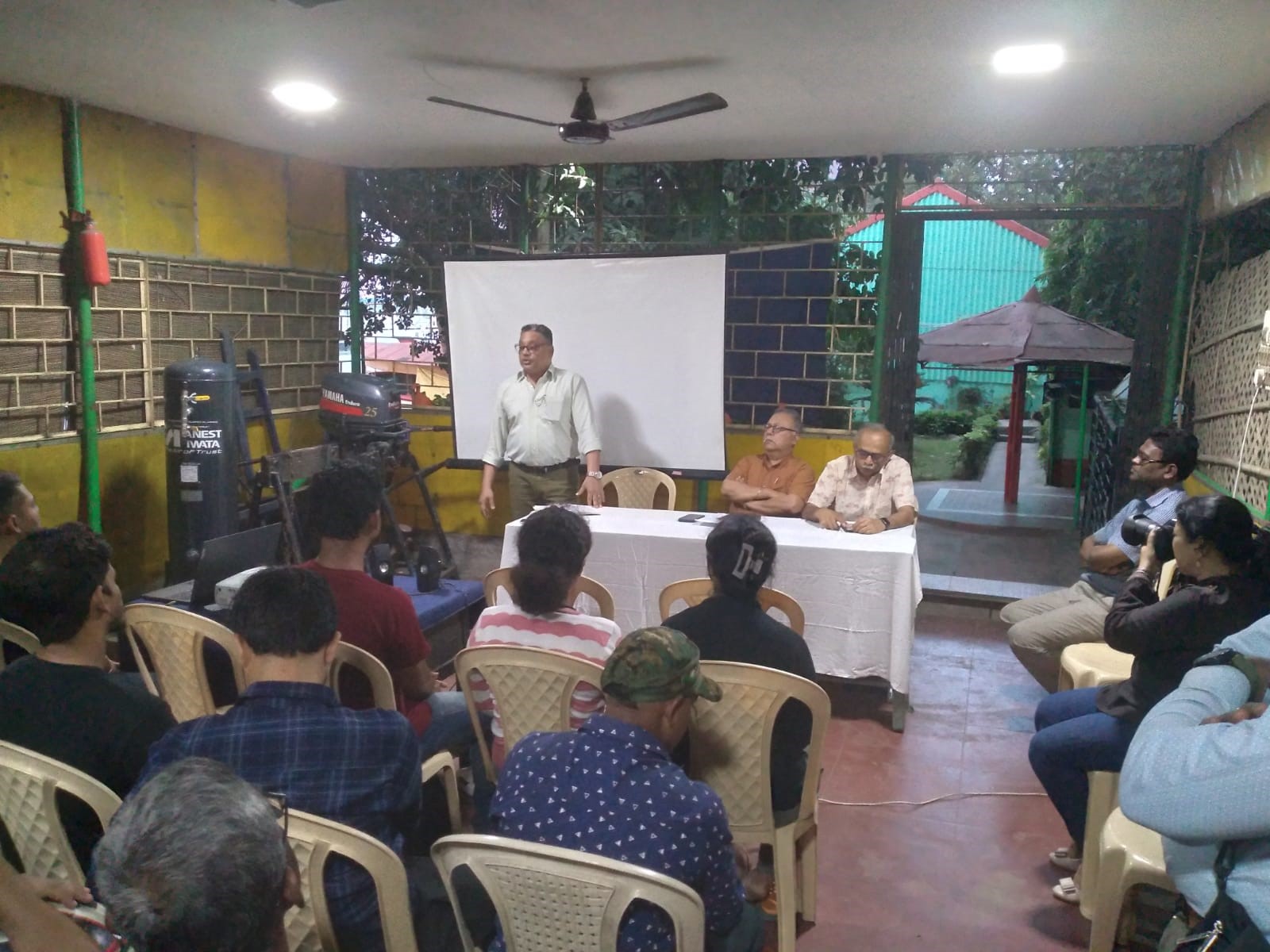 Remembrance of Dr. Pinaki Ranjan Chatterjee, Founder Sea Explorers' Institute
Dr. Pinaki Ranjan Chatterjee (28 March 1945 - 23 September 1983), a distinguished scientist, philosopher, explorer, voyager, swimmer and oarsman was the founder of Sea Explorers' Institute, India. Pinaki Chatterjee was born into a learned brahmin family in Kolkata, West Bengal in India. He was the eldest child of Rathindranath Chatterjee (father) and Nilima Chatterjee (mother). In 1969, at the age of 23, Pinaki Chatterjee along with George Albert Duke of Indian Navy, rowed for 36 days from Calcutta, along the treacherous Bay of Bengal, to Port Blair, Andaman. For this unprecedented historic voyage, the duo was honoured by the then President of India, Dr. Zakir Hussain, Prime Minister Mrs. India Gandhi and many others. Dr. Chatterjee conceptualised the idea of an institute that would unearth the resources of the Sea and would also promote adventure and exploration. Thus, developed the concept of the Sea Explorers' Institute. Pinaki had some revolutionary ideas around sustainability and sustenance of human being. One such idea was to create floating islands that could join to form a larger island. This concept that he envisioned could be used by vulnerable populations to overcome natural calamities. Pinaki was immensely influenced by the Norwegian adventurer, Thor Heyerdahl. He wanted to row to Indonesia to understand more about the maritime challenges of the sea route and the effects of current. He was planning for this expedition under the banner of his dream organisation "Sea Explorers' Institute" that remained incomplete because of his untimely demise. Four decades will be completed on 23rd September 2023 since the fateful day that we lost him. Today, on behalf of the fraternity of Sea Explorers' Institute, family and friends, we remember Him with a promise to fulfil all his dreams in making this world a better place to live.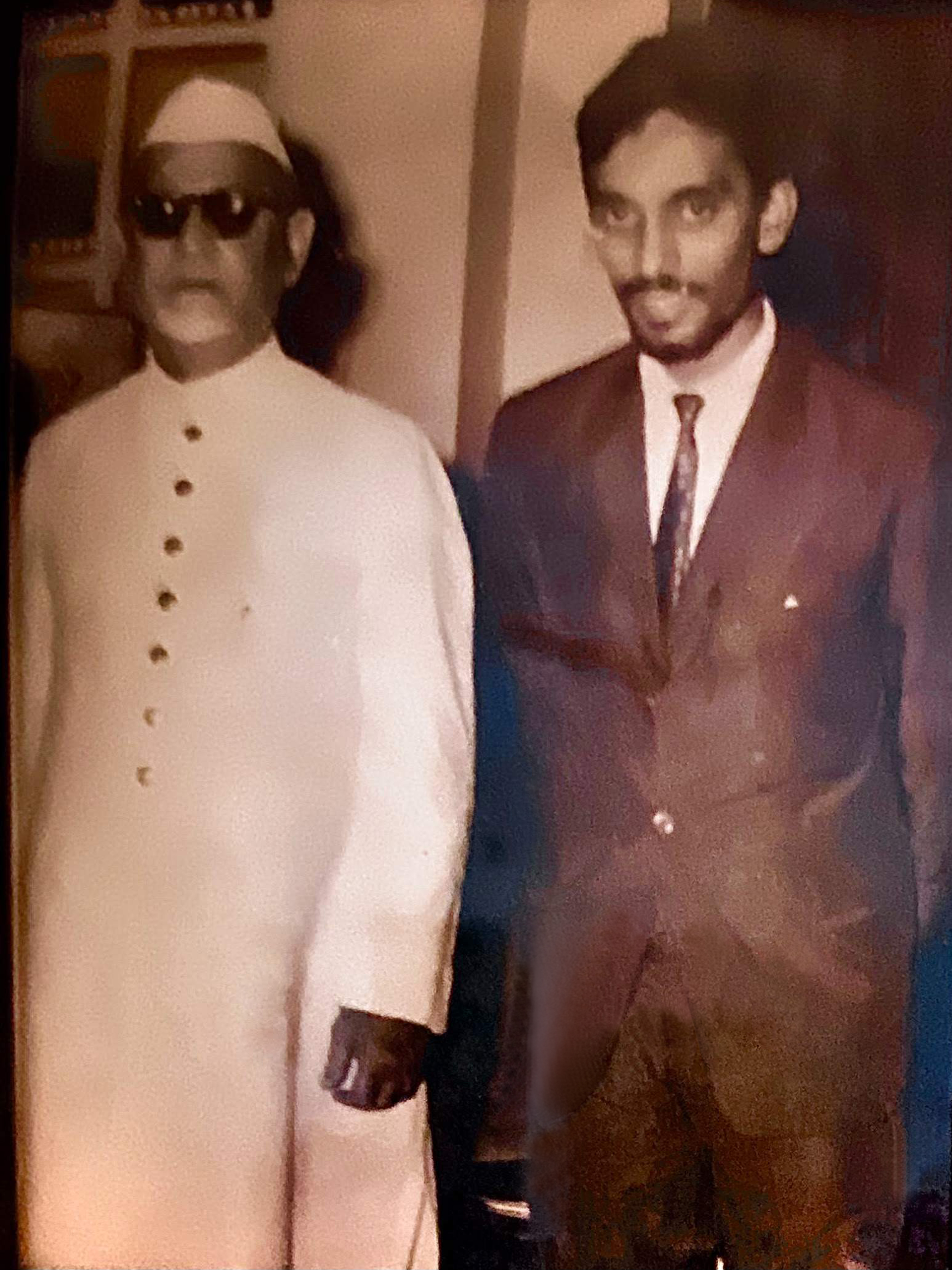 An Eye and Health checkup camp on 26th August, 2023.
Sea Explorers' Institute in collaboration with Rotary Club of India has decided to take care of the guardians of the Kolkata Ghats - the unsung boatmen. An eye checkup camp is being organized on 26th August, 2023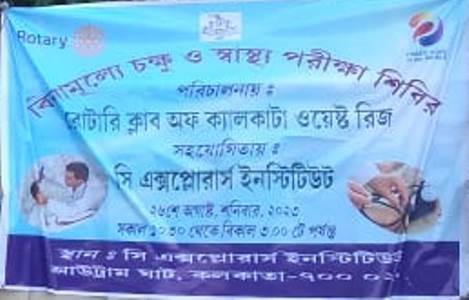 5th June 2023 World Environment Day celebration
Sea Explorers' Institute celebrated the World Environment Day by carrying out a mangrove plantation drive along the Sundari Ghat. We know that mangroves are a remedy for threats arising from climate change. Stalwart researchers like Dr Pranabes Sanyal, Dr Punarbasu Chowdhury and Dr Sumit Mandal joined an open house discussion with renowned practitioners like Uma Shankar Mondal to understand whether Kolkata will benefit from the migrating mangroves. Dr Sudeshna Chatterjee said that the institute is open for scholars who wish to monitor these mangroves that were planted today and document its findings.