Sea Explorers' Institute's
Event Details
Press Conference on the Golden Jubilee of the Andaman Expedition of 1969
A brief glimpse of the Highlights of SEI's navigating career.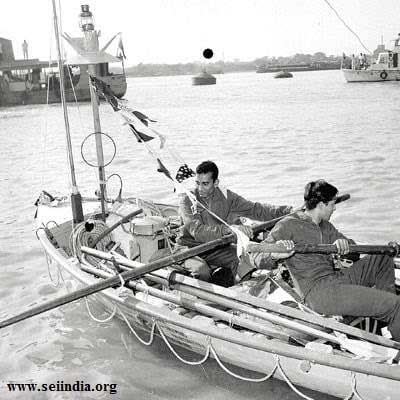 04/07/2022
Download Attached File
Download Attached File
Sea Explorers Institute celebrated the Golden Jubilee of the Andaman Expedition of 1969 that was organized by the Explorers' Club of India under the hegemony of ace swimmer Mr Mihir Sen, on 4th July, 2022 at the Press Club. Cdr George Albert Duke the captain of the expedition, Sri Ashok Dasgupta, one of the key organisers of the expeditions and Sri Manas Ghosh and Sri Chitta Biswas eminent journalists of their times addresses the press and shared their experiences of an era that was very different from present times. An august gathering cherished the event and unravelled a forgotten historical achievement of two Indians: Lt George Albert Duke and Pinaki Ranan Chatterjee.